The Team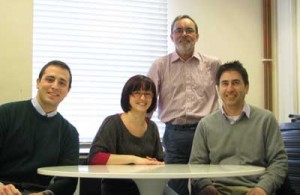 Don Fisher & Co has a team of experienced and enthusiastic accountants.
Don Fisher has been practising as an accountant for more than 30 years.  He qualified as a Chartered Accountant with Arthur Andersen in 1981, and then worked as finance director of a fashion retailer before setting up his own practice.  He specialises in advising small and growing businesses and is Xero certified. He enjoys growing allotment vegetables and watching Arsenal FC.
Kamila Piszczek is a qualified Chartered Certified Accountant and has worked as an accountant for more than 10 years.  She is Xero certified.  She previously worked for a bank, and is the mother of two school-age daughters.  When the weather is good, she rides her motorcycle to work.